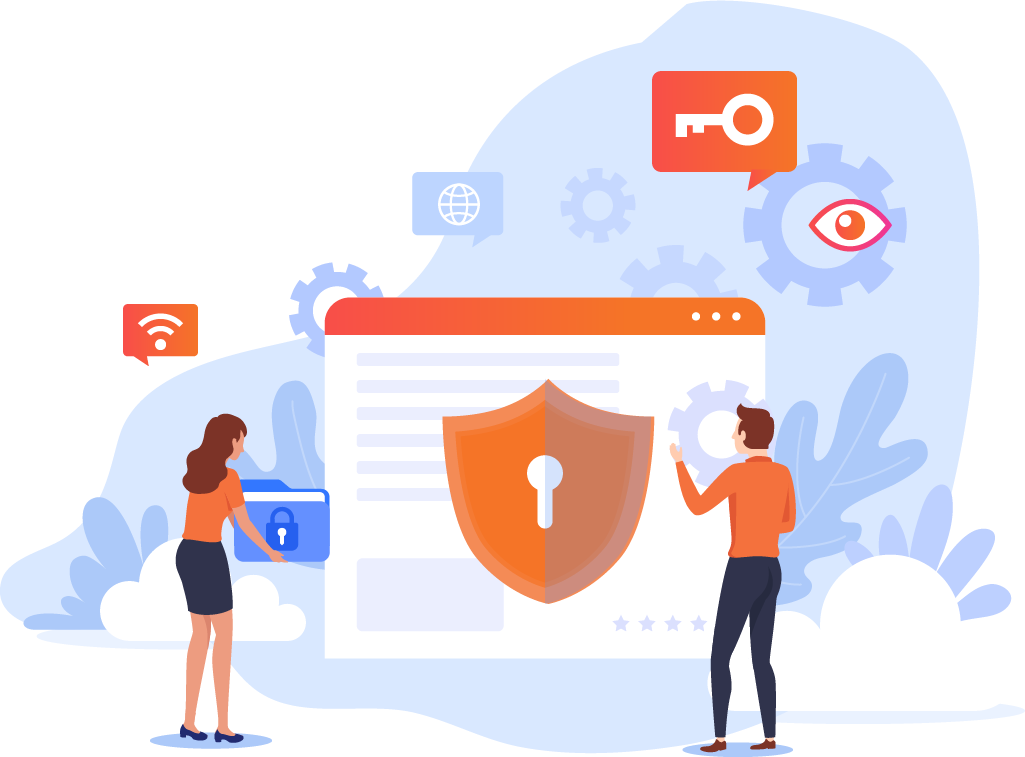 LEARN ABOUT OUR LEGAL TOPICS

Here you will find answers to your questions about our guidelines, intellectual property, corporate governance, corporate compliance, and other topics. The protection and security of your data and other legal topics are very important to us. View legal topics below to learn more.
According to § 5 TMG

sqanit GmbH
Balanstraße 71a
81541 Munich
Represented by Business Executive
Mr. Christian Hieronimi
Contact
sqanit GmbH
Balanstraße 71a
81541 Munich
Telephone +49 (0) 89 44451155
E-Mail: info@sqanit.com
Sales Tax Identification Number
Sales tax identification number according to §27a sales tax law:
UStID DE 297723328
Commercial Register Entry
Register Court Munich
HRB 214318
Last update October 2022
The protection and security of your personal data are very important to us, sqanit GmbH. We take the legal requirements of data protection and data security very seriously. The following information applies to our website under https://docs.sqanit.com (" sqanit knowledgebase") and provides you with an overview of which personal data we collect via the sqanit website and for what purposes. In addition, we hereby inform you of your rightsin relation to us with regard to your personal data.

IN NO CASE WILL YOUR PERSONAL DATA BE FORWARDED TO THIRD PARTIES, UNLESS OTHERWISE SPECIFIED BELOW.
1. WHO IS RESPONSIBLE FOR YOUR PERSONAL DATA?
sqanit GmbH, Balanstraße 71a, 81541 Munich, Germany (" sqanit "), is responsible for processing your personal data.
2. WHAT ARE PERSONAL DATA?
"Personal data" means any informationrelating to an identified or identifiable natural person, i.e. in your case allinformation that we are able to associate with you, even if only indirectly.
3. HOW DO WE COLLECT YOUR DATA?
We collect your data by a contact form we provide for this purpose on our sqanit platform. Other data will be automatically recorded by our IT systems when you visit the sqanit knowledgebase. Further details you may find below.
4. WHICH PERSONAL DATA DO WE COLLECT AND FOR WHAT PURPOSES?
4.1 Log files (internet protocols)
‍
When you visit our sqanit knowledge base, our IT systems automatically collect and store so-called log file information that your internet browser transmits to us. This includes:
‍
Internet browser type/version
operating system used
host name of the accessing computer (your IP address)
date and time of the request to our server
requested website.
This information is partly required fortechnical reasons in order to show you our website and to ensure its stability.
IP addresses are stored in our log files inorder to enable us to pursue our rights in the event of an attack on our ITsystems and restore the security of the IT systems (our legitimate interest; legal basis is Art. 6(1)(f) of the General Data Protection Regulation, "GDPR").

We are not able to assign the data to anyperson except for the IP address. The IP address is only assigned in the caseof an attack. Beyond that we do not merge the data with other data sources. The IP addresses are deleted within 14 days.


4.2 Contact form on the sqanit knowledge base
‍
If you use the contact form on the Repair Code website, we collect the following information from you (legal basis is Art.6(1)(f) GDPR):
‍
First Name
Last Name
Email Address
Additional data, if voluntarily provided by you

If you click on "SUBMIT" on the contact form on the sqanit knowledge base, you will be provided with an email address (contact@sqanit.com /kontakt@sqanit.com) for contacting us. Ifyou send us an email, the personal data transmitted with the email will be collected. If your email contact is aimed at concluding a contract (e.g. abinding offer), an additional legal basis for the processing is Art. 6(1)(b)GDPR. In case we are contacted by you, this also constitutes our necessary legitimate interest in processing the data.

The data will only be used for processing your contact request. Your personal data will be deleted as soon as they are no longer required for this purpose. This is the case when the respective request from you has been completely dealt with, unless (i) you agree that your data may be retained beyond this term (legal basis is Art. 6(1)(a) GDPR, (ii) we are obliged to retain your data due to statutory retention obligations, or (iii) weare entitled to retain your data for another reason.
‍
‍
4.3 Use of Matomo
‍
On our sqanit knowledge base, we may use cookies of the provider Matomo, however, only the data described below and therefore no personal data is processed. Cookies are small text files that are stored onyour computer and saved by your internet browser. When you access the same website again, your browser transmits to our server the text contained in the previously stored cookie. Cookies do not cause any damage to your computer and do not contain any viruses.
‍
We collect the following data via the Matomocookies:
‍
Internet browser type/version/screen resolution
operating system used
referrer URL (the website you visited previously)
host name of the accessing computer, but this is only your abbreviated IP address
date and time of the request to our server
requested website

We use Matomo in order to collect statistical data about the general usage behaviour of our website visitors. Through analysing this data, we gain a better understanding of their needs, so that we can further develop the sqanit knowledge base in a more targeted manner and are ableto improve the overall user experience.
‍
Cookies are stored for 14 days.
‍
Of course, you may deactivate the setting of cookies at any time. If we use cookies of the provider Matomo on the website, you can deactivate the setting of these cookies via the settings in the cookie banner. Of course, we also respect general "Do Not Track" settings.
5. RECIPIENTS OF YOUR DATA / THIRD COUNTRY TRANSFERS
5.1
We may also disclose or forward your personal data to IT service providers. We carefully select the IT service providers, and they work for usas data processors.
In order to comply with our statutory obligations regarding accounting and drawing up annual financial reportings, we use third parties who are legally obliged to maintain secrecy (tax consultants,auditors, and attorneys), because we can not provide these services ourselves(legitimate interest). In the context of their work, they may receive your personal data as required in accordance with Clause 4 or gain access to this personal data (legal basis is Art. 6(1)(f)GDPR).
5.2
The transmission of your personal data to recipients in countries outside the European Union is not intended.
6. DATA SECURITY
We use appropriate technical and organizational security measures in order to protect your data against accidental or intentional manipulations, partial or complete loss, destruction or unauthorized access by third parties. Our security measures are continuously improved in accordance with technological developments.
We use SSL or TLS encryption for our contact form. You can recognize an encrypted connection in that the address line of the browser changes from "http://" to "https://", and the lock symbol will appear in your browser line. If SSL or TLS encryption is enabled, the data you send to us (e.g. in the context of orders or requests) cannot be read by third parties.
7. DATA PROTECTION OFFICER
The contact data of our data protection officer is: datenschutz@sqanit.com, sqanit GmbH, Balanstraße 71a, 81541 Munich, Germany.
8. YOUR RIGHTS
You have the following rights regarding your personal data (Art. 15 et seqq. GDPR):
‍
Right of access
Right to rectification or erasure, as well as to restriction ofprocessing ("blocking")
Right to data portability
You also have the right to complain to a data protection supervisory authority about the processing of your personal data by us.
‍
Right to object to furtherprocessing:

If we process personal data of you on the basis of Art. 6(1)(f) GDPR (i.e. if we process such data to exercise our legitimate interests), you have the right to object to this processing at any time for reasons arising from your particular situation. We will then no longer process your personal data, unless we can demonstrate compelling protectable reasons for the processing that outweigh your interests, rights, and freedoms, or if the processing serves to assert, exercise, or defend our legal claims.
Image and Icon Attributions
Was this article helpful?