Optional Module
This module is not available by default. If you are interested, please contact us .
NOTE
This can only be done by moderators and administrators.
The Idea behind it
With a customer login, customers get access to their own back office application, which provides them with additional functionality.

It allows customers to:
monitor and manage all their devices and service cases in one place.
access all their devices and service cases without having to scan multiple codes.
analyze performance indicators and other statistics on the dashboard.
manage their employees.
How to set up a Customer Login
Create a Corporate Customer
Note: The Customer Login feature is only available for corporate customers.
Learn how to create a corporate customer by reading the article "How to add new Customers" (article).
Invite Users
Select CUSTOMERS from the side menu.
Select a customer.
Click on the Invitations tab (picture).
Click + ADD INVITATION (picture).
Enter first name, last name, email address, preferred user language, and user role (member, moderator, administrator).
Click + Create (picture).
Repeat for each user of this customer.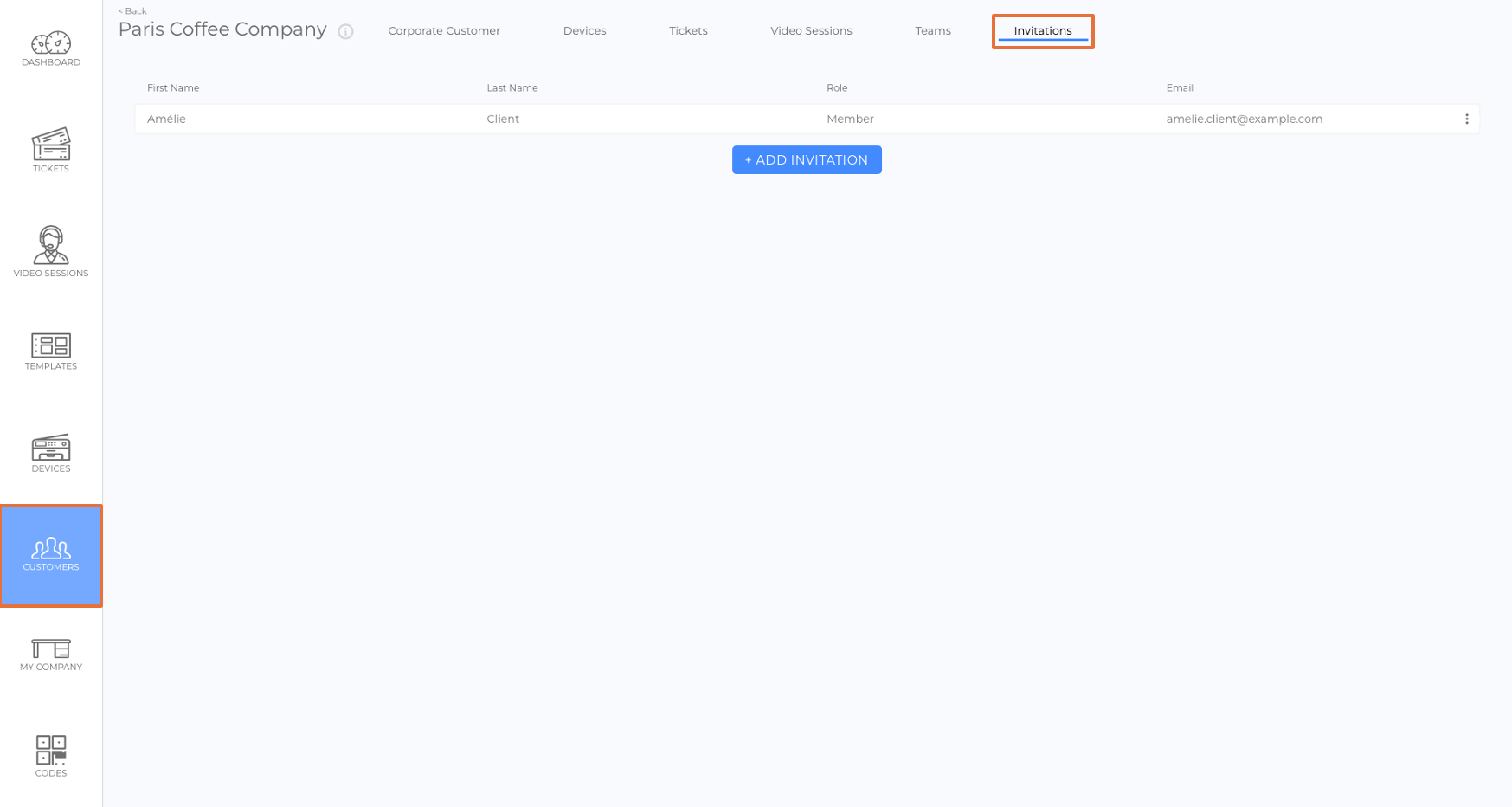 Important Information
Customers can only see their devices, tickets, and video sessions.
Customers do not have access to templates.
If you delete invitations, the users are also deleted from their organizations.
Customers with the administrator role can also create new users. These users

do not appear

as invitations in your organization.
By default, customers receive all notifications about the codes, devices, tickets, video sessions, etc. for which their company is in the role of the customer. This feature can be turned on/off in each user's personal settings (picture).
Customers can become independent organizations.
Was this article helpful?