The module buttons, which are displayed on the home screen of the mobile application, bring users to the different modules of the platform.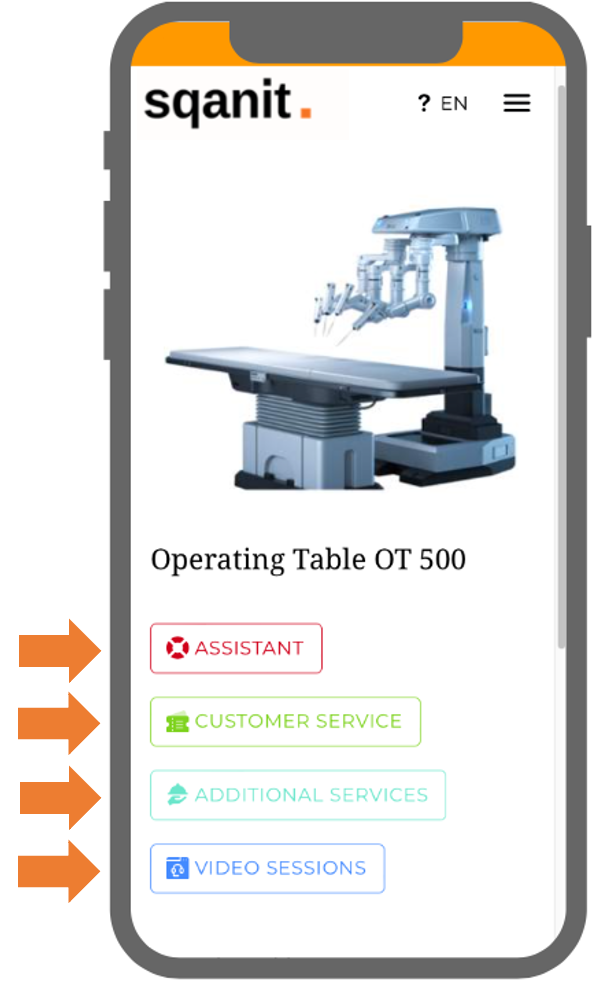 | Button Title | Module Name | Functionality |
| --- | --- | --- |
| ASSISTANT | Text Assistant | Useful information, instructions, trubleshooting; Can link to any of ther other modules (article) |
| CUSTOMER SERVICE | Ticketing | Overview of all tickets; Can be used to create new tickets (article) |
| ADDITIONAL SERVICES | Concierge | Links to external websites (article) |
| VIDEO SESSIONS | Video Sessions | Overview of all video sessions; Can be used to create new video sessions (article) |
Removing/Hiding Module Buttons
Generally, for each active module (Assistant, Ticketing, Concierge, Video Sessions) an associated module button is displayed on the home screen. If a module is switched off, its module button disappears automatically.
To hide the module button of an active module, you need to go into the module's settings and uncheck the "Show module button" checkbox (picture).
Warning
If a module button is hidden, code users have very limited options to access content and functionality of the associated module.
Customizing Module Buttons
There are the following options for customizing module buttons:
Module buttons can be edited at the template level in the module settings: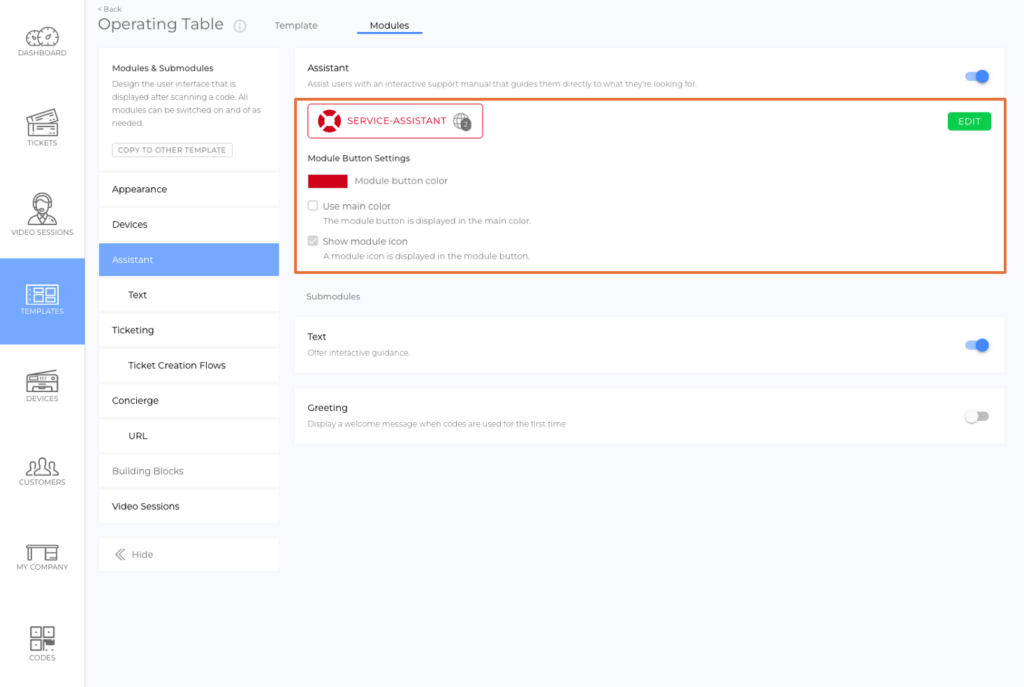 Was this article helpful?