How to get there
Select TEMPLATES from the side menu.
Select a template.
Select the Modules tab.
Select Assistant from the side menu.
The Idea behind it
The goal is to empower users to help themselves. In most cases, all they need is the right information. This information can easily be made available via the Assistant. Users are asked a series of questions and based on their answers they are directed to the content that will help them solve their problems. For cases when instructions are insufficient, any of the other modules, such as Ticketing, can be integrated, so that additional support can be provided.
The Submodules
NOTE
To be able to use the submodules, they must be switched on (picture).
Greeting
With the Greeting submodule, a welcome page can be created that appears when users scan a code for the first time. This can be used for a variety of purposes, including:
To greet new users ("Welcome! …")
To provide important information ("Before you switch on your device, please make sure that …")
To ask users to submit information ("Please let us know the location of this device")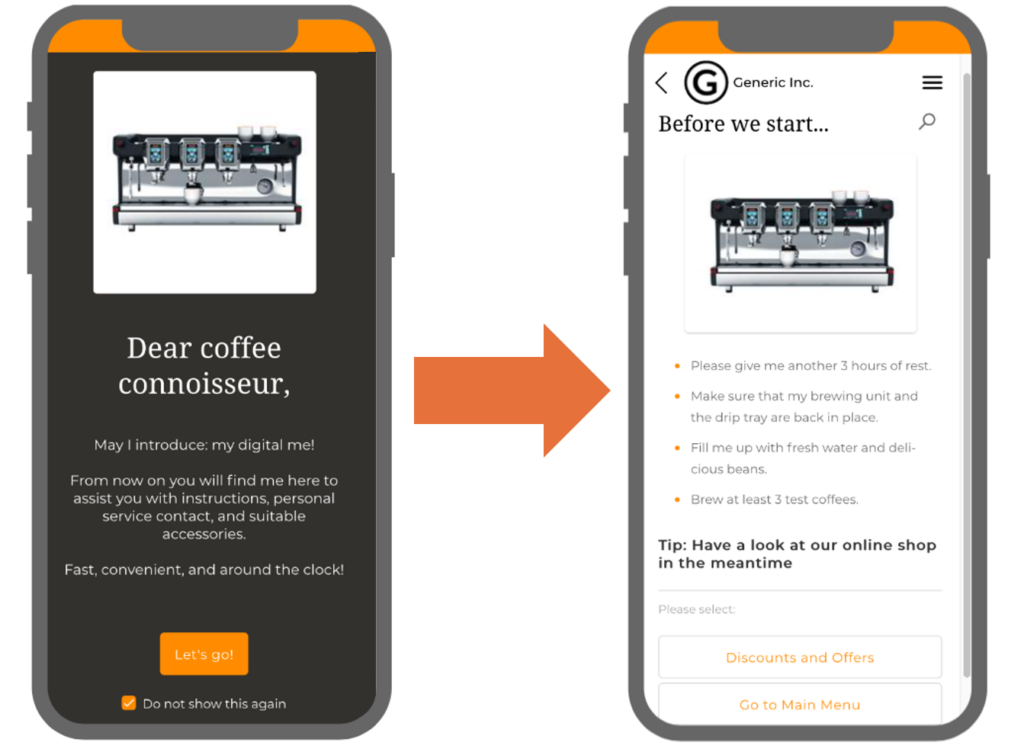 Text
The submodule Text is used to provide information such as interactive manuals and troubleshooting guides. The content is arranged in the form of a decision tree, with each element offering various options for presenting information in an appealing and easy-to-understand manner.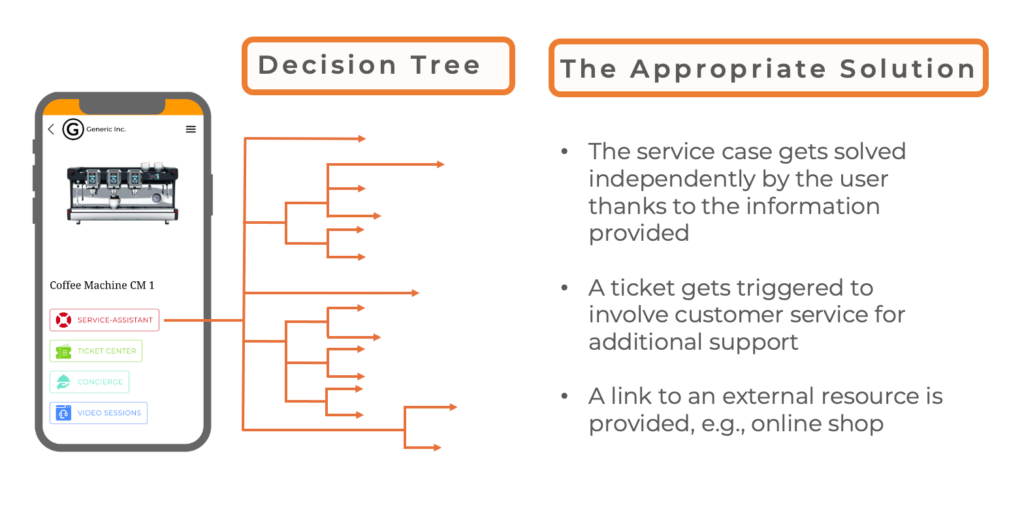 How to create an Assistant
For detailed instructions on how to create an Assistant, read the article "Creating the Assistant" (article).
Was this article helpful?