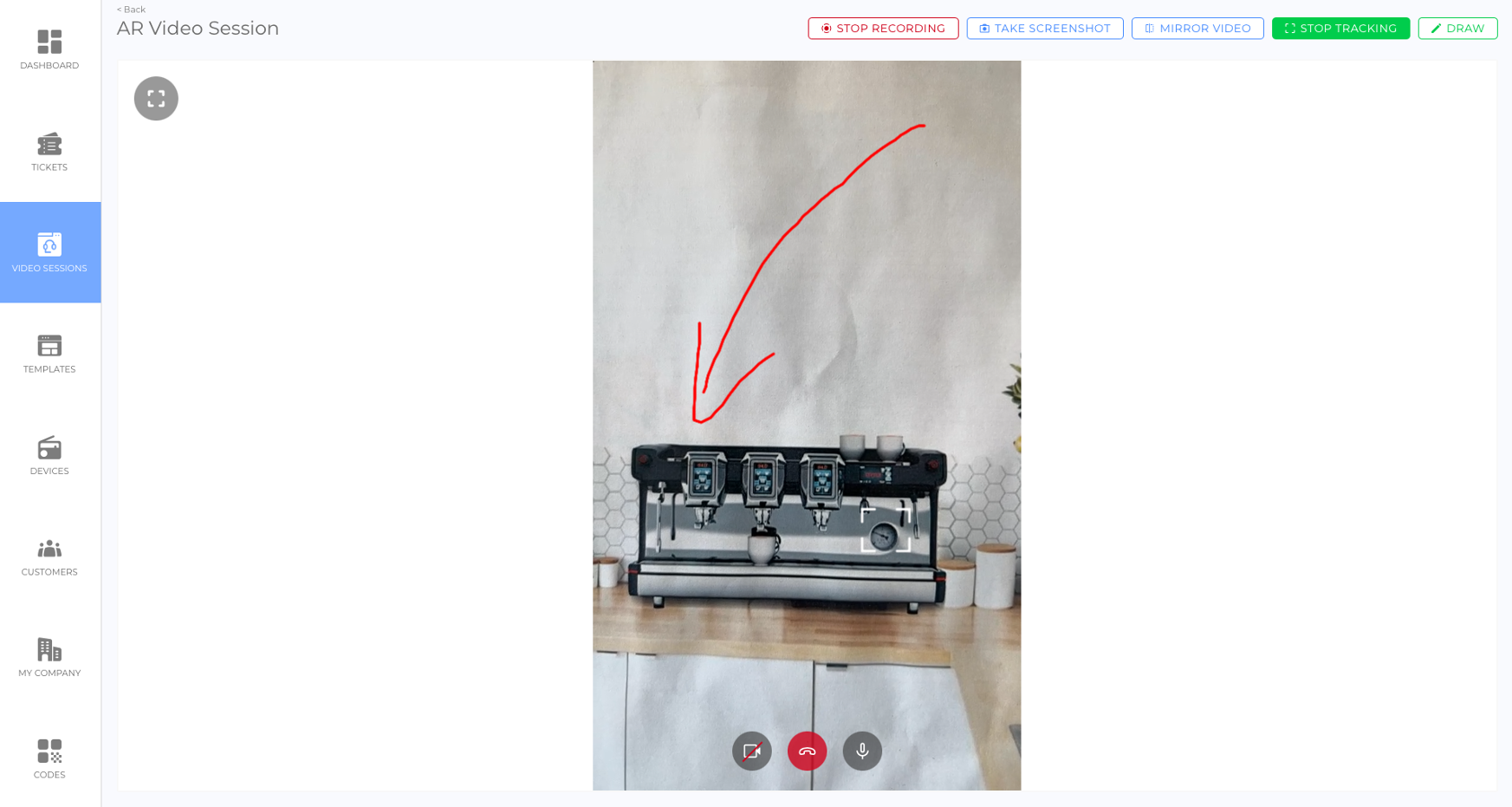 A one-on-one video call, usually between a code users and an employee.
Provides AR functions such as "drawing" and "tracking" to improve mutual understanding between the communicating parties (picture).
Can be public or internal (= only be visible to employees).
Can be accessed and processed by multiple users (code users and employees).
Can be recorded if both parties agree to it (picture). Recordings of public video sessions are accessible to code users and employees (picture).
Has a screenshot function that can be used to create screenshots and then edit them, for example, to highlight important areas. The screenshots are available to both employees and code users after the video session is over (picture).
Can be linked to tickets, e.g., to complete the documentation of a service case (picture).
Has a status bar that shows current status of the video session.
Can be rated (article: Ratings).
Can be created by employees via the messenger within a ticket (picture). The video session is then automatically linked to this ticket.
Is typically requested by code users (picture). Employees receive the requests and respond to them at the appropriate time.
Has a direct call feature that allows code users to start a call immediately. However, this feature is disabled by default.
Was this article helpful?